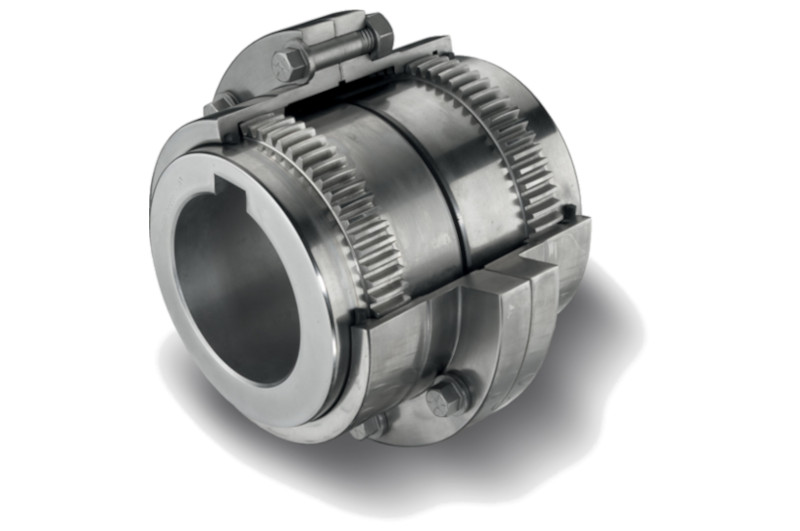 Our gear couplings are suitable to compensate and minimize with an intangible loss of power, the effects of misalignment without inducing any loads on bearings and compensating axial movement of connected shafts. Crowned flanks assure a wide tooth contacts.
GAD 2020 gear couplings have been designed to allow maximum static of 1° per mesh. It is very important to align properly the gear coupling to increase its lifetime and the reliability of the connected machines.
The gear couplings designed and manufactured by our company are perfectly interchangeable with ALL STANDARD gear couplings. The Flex Hub and the Flange Sleeve are in high quality carbon steel. The fasteners are in 10.9 or an request in 12.9 quality with 2 rectify fasteners for the center flanges.
Gear coupling are initially lubricated with grease. Standard seals are in Buna-N material. Maximum continuous operating temperature is 120°C Maximum intermittent operating temperature is 150°C.
On request High temperature seal rings are available and ready on stock. Maximum continuous operating temperature for the high temperature seals is 200°C; maximum intermittent operating temperature is 230°C.